Turanza T005A - 245/50R19 101W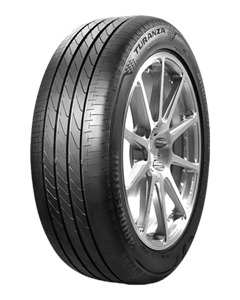 245/50R19 BST T005A 101W RFT
Comfort Above All
Experience a quieter, safer and smoother journey. The new TURANZA T005A is engineered with Bridgestone's advanced technology to take care of your needs on the road. When you journey with the world's most trusted tyre brand, you know you'll always arrive at your best.
Quieter Variable Pitch
Randomised pitch variation is applied to each tread block (the inside shoulder, centre and outside shoulder) to reduce pattern noise .
High-Angle Sipes
The angle of the sipes to the contact line has been fine-tuned to soften tyre impact on the road, leading to a less pronounced pattern noise.
Smoother Optimasised Contact Shape
Improved design ensures the tyre applies consistent contact pressure on the road, reducing shock and impact noise for better comfort
Reinforced Sidewall
A stiffer sidewall (except for tyres with a low aspect ratio) increases damping and improves comfort
New Compound
Nano Pro-TechTM and a compound agent are used to strengthen the bond between silica and polymer, increasing their contact area. This reduces heat generation and energy loss, leading to better wet performance
How we compare...